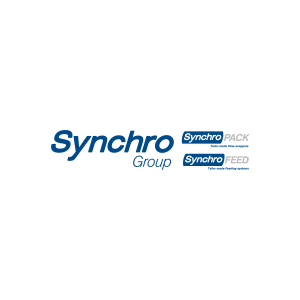 SynchroGroup is a specialist in providing automated packaging solutions and a major name in the flowpack packaging world, thanks to the integration of SynchroFEED automatic feeding systems with SynchroPACK horizontal flow packaging machines.
Flowpack solutions offered in the fields of medicine, cosmetics and food are actively used in over 200 automatic feeding systems and 1,500 packaging machines today.
Special console design, modular structure, high flexibility and performance, ease of use, easy format change and low maintenance cost are among the outstanding features of Flowpack machines.
SYNCHROPACK S.A. Equipment Group
SYNCHROPACK S.A. EQUIPMENT GROUP
Recommended Product Group
Recommended Product Group