Discover how Caleva extrusion and spheronization equipment supported a university master's student in his scientific breakthrough, resulting in his publication in a recognised industry journal.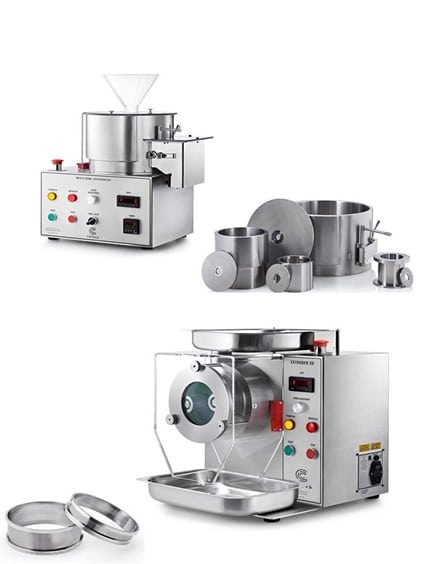 Whether used as a teaching aid or within a R&D laboratory, Caleva lab scale extruders and spheronizers support scientists and students around the world to achieve scientific breakthroughs in a diverse range of industries including:
Pharmaceuticals
Catalyst
Nutraceuticals
Agriculture
Cosmetics
Having the right equipment on hand can make all the difference to your development process.
The following case study highlights the experiments conducted by Rhodes University student Arthur Manda using the Caleva E20 Extruder and Multi Bowl Spheronizer. These two pieces of equipment enabled him to quickly investigate formulation and process variables that resulted in his work being published in a notable industry journal, co-authored with his supervisors, Professor R.B. Walker and Professor S..M.M. Khamanga.
A Case Study
Using the Caleva Multi Bowl Spheronization Kit, former Rhodes University MSc student, Arthur Manda, investigated the impact of formulation and process variables on the in-vitro release of prednisone from a multiple-unit pellet system (MUPS).
With potential advantages over tablet forms, a multi-particulate dosage form can offer improved solubility and bioavailability due to increased surface area, a reduced risk of dose dumping and gastrointestinal irritation, plus the ability to mask the bitterness of your API by loading into a gelatin capsule.
Using Extrusion and Spheronization to Manufacture Prednisone Pellets
For the study, Prednisone pellets were manufactured using extrusion and spheronization processes.
Initial studies showed that formulation variables and process variables such as spheronization time and extrusion speed were the main factors impacting prednisone release. These factors were varied to investigate their impact on pellet production and performance.
Four formulation and process variables were investigated, with drug release, aspect ratio and yield monitored:
Microcrystalline cellulose concentration
Sodium starch glycolate concentration
Spheronization time
Extrusion speed
In all batches the concentration of prednisone was 4% w/w and the concentration of talc and magnesium stearate was 1.5% and 0.5% w/w respectively.
The quantities of other excipients / binders were varied depending on the microcrystalline cellulose concentration and sodium starch glycolate concentration used. Water was then added to obtain a powder mass of optimal wetness for extrusion.
The Impact of Process Speed and Time
After mixing, the resulting wet mass was extruded using a Caleva E20 fitted with a 1mm diameter screen at speeds 25, 30 or 35 rpm.
An extrusion speed of 25 rpm was found to produce extrudate that was rigid enough to retain the shape imposed by a die yet sufficiently brittle to be broken into short lengths during spheronization.
Screen extrusion is a much gentler process than screw extrusion and is particularly suited to softer, or more heat sensitive material.
In comparison, screw extruders can offer you a greater diversity of options with a range of shaped and sized die plates. For example, a deeper die plate could be used to create a denser product for increased ingredient delivery. Caleva also offer a range of shaped die plates to increase surface area which our catalyst clients have found to be particularly beneficial.
Although screw extrusion creates more pressure and therefore heat, this can be managed using a water jacketed barrel if required.
Immediately after extrusion, the extrudate was transferred to a Caleva MBS 250 spheronizer with a crosshatched friction plate of 3 × 3 mm pitch and 1.2 mm depth and spheronized for 1, 2 or 3 min.
Preliminary tests showed that spheronizing at high speeds resulted in a low pellet yield and therefore a lower speed of 642 rpm was used throughout the study.
For ingredients that are scarce or expensive, the Caleva Multi Bowl Spheronizer can also be supplied with a smaller bowl. Options range from 60mm up to the 250mm used in this study.
4 bowl sizes and multiple disk patterns are available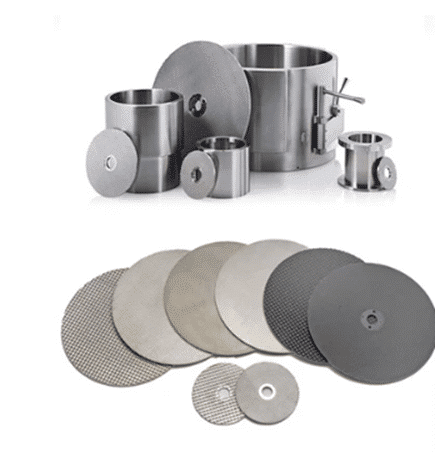 In the experiments, residence time also had a notable effect on pellet quality, with a 1-minute cycle determined to be sufficient to produce acceptable spheres of aspect ratios ≤1.20
Although yield and aspect ratio were not the focus of the study, they were monitored to determine the potential efficiency of future scale up for production.
Overcoming Oral Delivery Challenges
Through these experiments and data modelling, an optimal formulation was identified along with associated process parameters.
It was found that processing the identified formulation at an extrusion speed of 25 rpm and spheronizing for 2 min would result in optimum prednisone release with an acceptable aspect ratio and yield. The final determination being that this resultant formulation may be suitable for treating acute conditions.
With the Caleva Multi Bowl Spheronization Kit, Arthur Manda successfully developed an immediate release multiple-unit pellet system for prednisone, concluding that the availability of an alternative oral drug delivery system could address some of the challenges associated with traditional oral delivery.
Speaking about his project, Mr Manda said,
"I used the Caleva Model 20 extruder and Caleva MBS 250 spheronizer to develop a multiparticulate prednisone dosage form during my master's studies at Rhodes University. The instrument was highly efficient and produced spherical pellets with high drug load.
Furthermore, the simplified design allowed ease of operation. My work with this instrument led to the publishing of a journal article in Pharmaceutics titled, 'An artificial neural network approach to predict the effects of formulation and process variables on prednisone release from a multipartite system'".
(Manda A, Walker RB, Khamanga SMM. An Artificial Neural Network Approach to Predict the Effects of Formulation and Process Variables on Prednisone Release from a Multipartite System. Pharmaceutics. 2019; 11(3):109. https://doi.org/10.3390/pharmaceutics11030109)