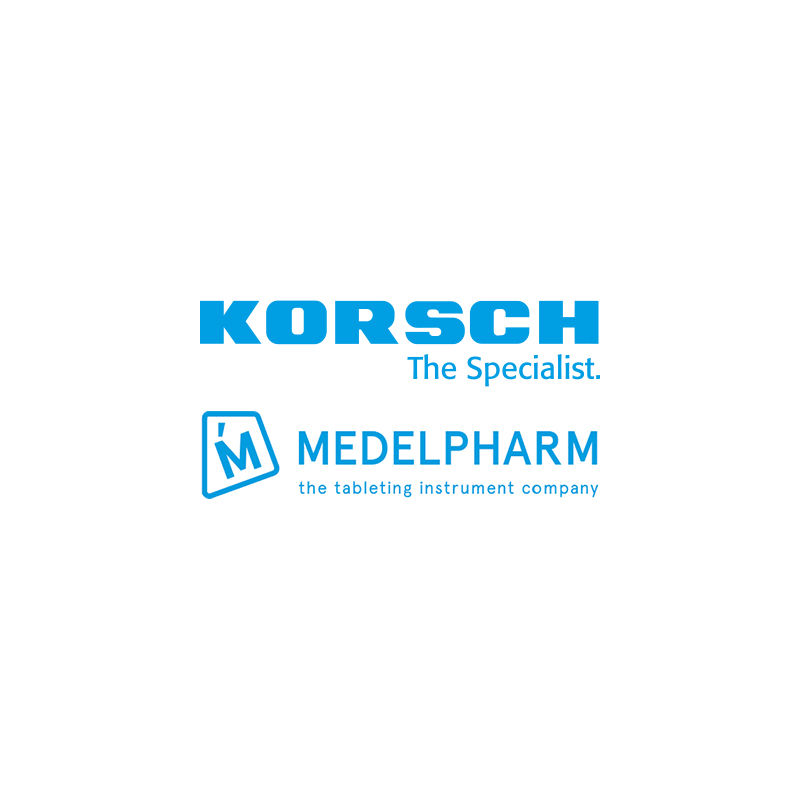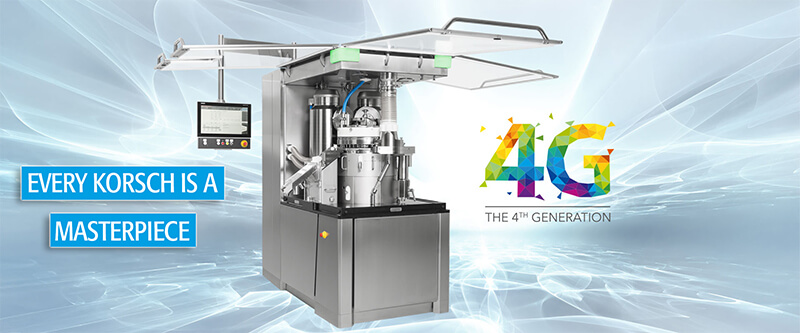 With over 100 years of expertise in tablet pressing technologies, KORSCH has focused on this technology as its sole and core competence since 1919. The expertise achieved as a result of this focus is the basis of the innovative product group.
KORSCH offers a wide range of equipment to meet different capacity needs, from initial feasibility and research to high volume 24/7 production. In addition, with its global sales and technical service network, it provides solutions that guarantee optimum performance, maximum product quality and absolute reliability by providing continuous and reliable support.
KORSCH offers its equipment portfolio for R&D scale production in a strategic partnership with MEDELPHARM, the world leader in the development of compaction simulator technology.
Thanks to this collaboration, starting in 2021, the companies offer a portfolio of high-tech equipment that reflects their combined experience of more than 135 years. The equipment offered in this context is planned to meet all needs, from early-stage powder characterization and formulation development to scale-up and production support. This new R&D product equipment portfolio covers the entire spectrum of tableting technology, from single-layer to five- layer tablets and tablet-in-tablet form, and serves as a versatile complement to KORSCH production line.
KORSCH-MEDELPHARM R&D Equipment group
KORSCH A.G, Medium to Production Scale Equipment group
KORSCH – MEDELPHARM EQUIPMENT GROUP
Recommended Product Group
Recommended Product Group