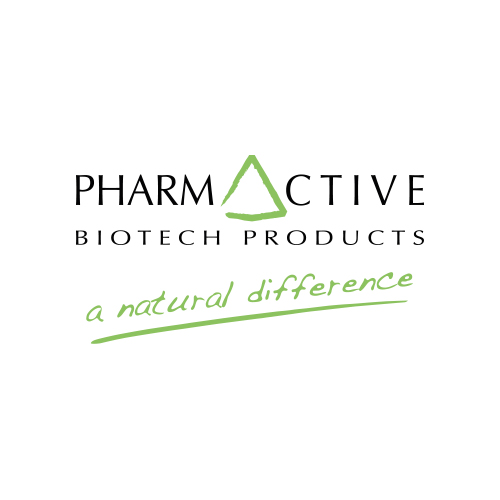 PHARMACTIVE BIOTECH PRODUCTS
Pharmactive Biotech Products produces botanical extracts for food supplements. Its aim is to contribute to human health, both physically and mentally. It follows every step of production with high-quality standards and standardizes the extracts it produces to useful biomolecules. It bases its raw materials on clinical studies, scientific and technical knowledge.
Pharmactive Premium Ingredients:
Saffron extract helps to improve mood and sleep quality and reduce stress. The effect of saffron extract has been supported by clinical studies.
Aged black garlic extract ABG10+ supports the maintenance and improvement of cardiovascular health.
Carob extract CSAT+ is helpful in effective weight control, with its ability to control appetite and blood glucose levels and improve fat metabolism.
KWD+ facilitates protein digestion thanks to the antioxidant components and enzymes of the kiwi fruit.
Liboost supports the improvement of sexual life for both men and women with its damiana extract bioflavonoids.
Thanks to the antimicrobial feature of elenolic acid, obtained from olive leaves, Isenolic helps protect against viruses and bacteria by supporting the immune system.
Oliveactive naturally supports the immune system with oleuropein and bioflavonoids obtained from olive leaves.
Xorialyc helps soothe skin problems such as redness, itching and blemishes, thanks to the polyphenols and ortho-diphenols obtained from the olive leaf.
Thanks to its special combination of grain pollen and tree extracts, Plasys300® helps to improve urinary symptoms, inhibit prostate enlargement and restore hormone balance.
PHARMACTIVE BIOTECH PRODUCTS
Recommended Product Group
Recommended Product Group