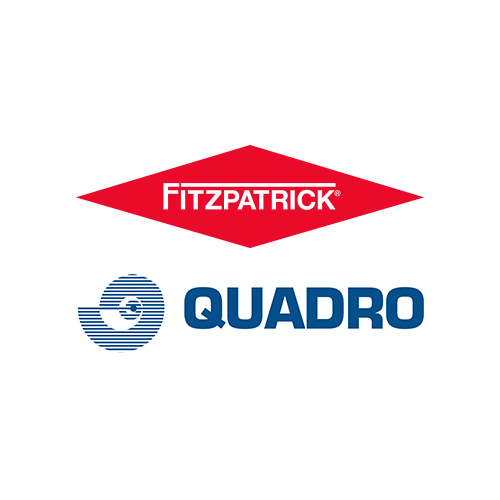 The Fitzpatrick Company
For over 80 years, The Fitzpatrick Company has been at the forefront of technology in the design and manufacture of size reduction, compactor, pre-crushing and other process systems. A specialist in solid particle size reduction, Fitzpatrick combines this expertise with world-class GMP designs and engineering capabilities to produce equipment that meets customers' highest expectations.
Quadro Engineering
Quadro Engineering Corp., the leader in powder grinding equipment and particle processing, offers ideal solutions for dry and wet granulation with a wide range of equipment for the pharmaceutical, food, cosmetic / personal care and chemical industries.
Fitzpatrick & Quadro Equipment Group

FITZPATRICK & QUADRO -Equipment Group
Recommended Product Group
Recommended Product Group