Autoclave is the equipment that performs sterilization at a specified temperature suitable for the process in an environment saturated with pressurized water vapor.
WHAT IS THE PURPOSE OF USE OF AUTOCLAVE?
Autoclave equipment is one of the indispensable equipment for sterilization in production and laboratory. Autoclaves are used for sterilization of various products and parts under temperature and pressure. With the sterilization process, all microorganisms on the material are removed.
WHERE IS AUTOCLAVE USED?
Autoclave is used in pharmaceutical, food, health, cosmetics industries, hospital and laboratory areas. In addition, autoclaves are used for specific processes in the glass industry and packaging industry.
WHAT ARE THE ADVANTAGES AND TYPES OF AUTOCLAVE?
Autoclave devices, which are used in industrial uses and laboratory areas with a sterilization focus, provide time advantage with their fast and effective working principles and can eliminate even the smallest microorganisms at an optimum level.
HOW IS AUTOCLAVE USED IN THE PHARMACEUTICAL INDUSTRY?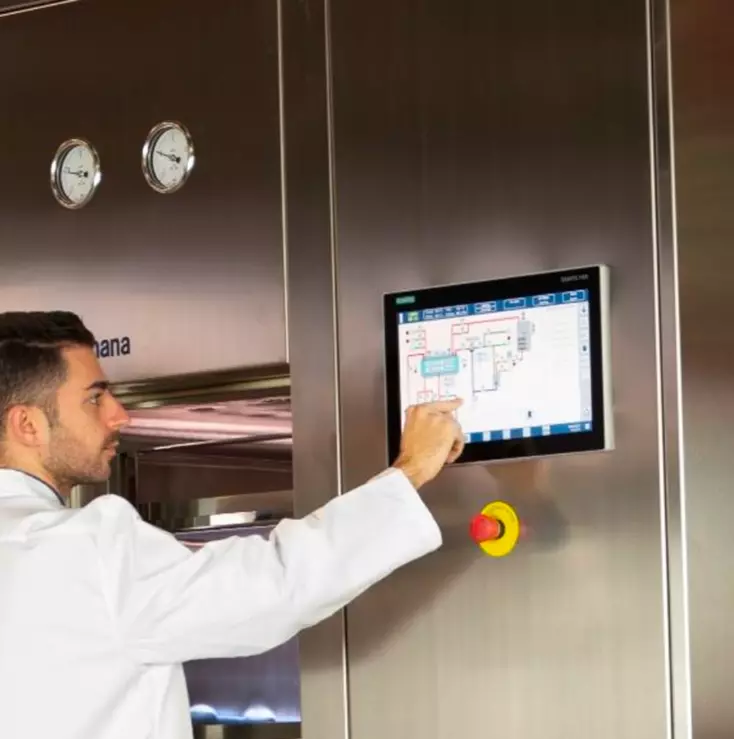 Autoclaves are used for many different purposes in the pharmaceutical industry. The first of these can be used for sterilization of finished products and/or unfilled products. There is also the use of waste materials in the factory to prevent damage to the environment before disposal. Finally, it is also used for sterilization of parts that are constantly used in the production and laboratories before different processes. Horizontal and vertical autoclaves are available in production size.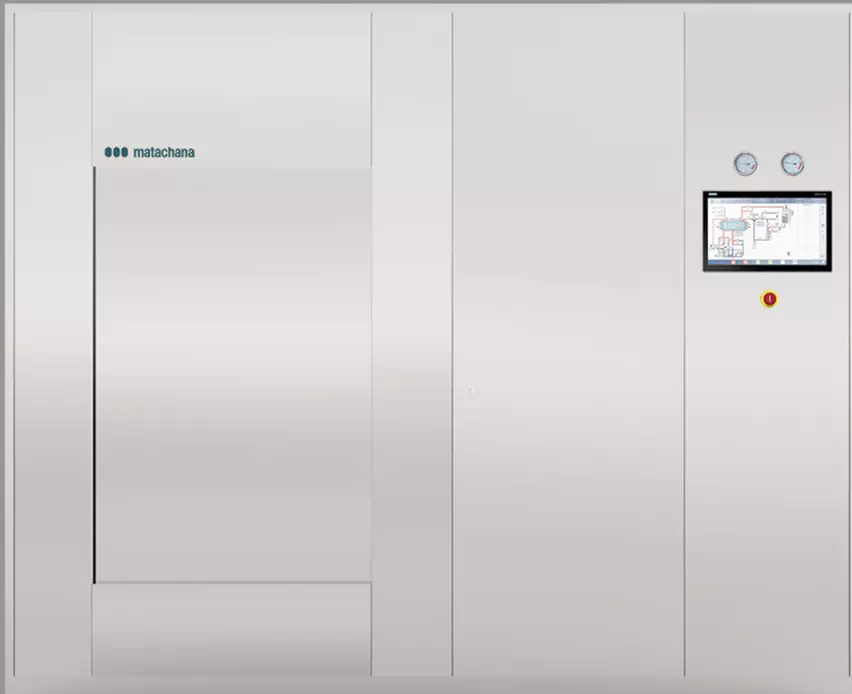 WHAT ARE SOME AUTOCLAVE FEATURES?
One of the most important features of autoclaves is that it performs sterilization of required products and/or equipment parts with saturated heat.
WHICH AUTOCLAVE IS MORE SUITABLE FOR YOUR PROCESS?
First of all, the area of ​​use in the process should be decided. The suitability of the desired equipment with the decision on the product and/or part on which it will be realized should be tested beforehand. The area where the autoclave is planned to be placed should be carefully examined and a horizontal or vertical autoclave should be chosen.
WHAT IS AUTOCLAVE WORKING PRINCIPLE?
Sterilization with pressurized steam and heat in autoclaves is provided at temperatures above 100°C, by increasing the steam pressure on the surface of the water in it and thus raising the boiling point of the water.
MATACHANA AUTOCLAVES
Matachana is a steam sterilization specialist with 60 years of experience, 4 production sites in Europe and operating in more than 120 countries. Matachana, the world leader in the production of horizontal and vertical autoclaves, different low temperature sterilization technologies, washing and thermodisinfection equipment, offers comprehensive solutions for the healthcare, life sciences and pharmaceutical industries.
As Matachana Turkey representative, we would be happy to assist you with your information and quotation requests.